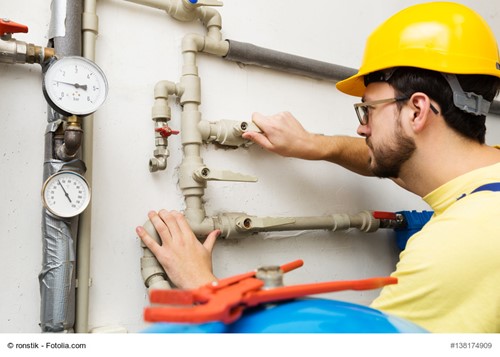 There are a number of steps involved in buying a home. One of the many important things you should do before closing on a new home is to get the house properly inspected.
Buyers sometimes avoid getting a professional inspection for a number of reasons. Some are on a tight budget and want to save a few dollars. Others have time constraints and want to close as soon as possible. And, many buyers believe that omitting an inspection is a way to show trust in the previous owner.
In this article, we'll talk about why getting a home inspection is such an important part before closing on a real estate deal.
Inspection costs
Closing on a home comes with a number of expenses. Application fees, origination fees, underwriting fees… the list goes on. If you're buying a home, you might be tempted to opt out of getting the property inspected to save money.
The cost of an inspection ranges anywhere from $200 for smaller homes, to $400 or more for large homes. However, the cost of not getting your home inspected can be much greater. Even if you're knowledgeable when it comes to houses, there are a number of things that only the experts can diagnose.
Having a professional inspect the home is the only way to ensure that there aren't any issues that will come back to haunt you (and your wallet) in the months and years to come.
Saving time
Many buyers are eager to close the deal and begin moving into their new home as soon as possible. Sometimes buyers need to vacate their old home before a certain date, others try to time their move around holidays or school vacations.
There are other ways, however, to make sure you get the house inspected in time. First, make sure you've included a home inspection in your purchase agreement. This will avoid wasted times debating whether or not you are entitled to inspect the home.
Next, call multiple inspectors in your area for quotes and availability. Delaying this step can make you lose time, and inspectors might charge you more if they have to squeeze you into their schedule.
The best time to schedule an inspection is as soon as your offer is accepted.
Maintaining a good relationship with the seller
It may seem like an act of diplomacy to waive a home inspection. In reality, however, nearly all sellers will understand that you are simply doing due diligence to make sure the process runs smoothly for both of you.
Sellers might sometimes offer you the findings of a previous inspection that they had done. In this case, it's still important to have your own inspection done so that you can walk through the home with the inspector and listen to their feedback. You can't be sure of the accuracy of any old reports, and the previous inspector is only accountable to the seller.
Having a home professionally inspected is almost always a good idea. It can save you time and money in repairs that could have been avoided.