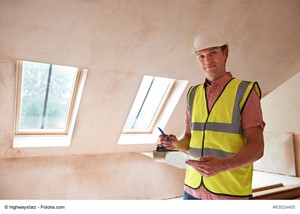 A home inspection is a key part of the property buying process. If you fail to allocate the necessary time and resources to conduct an in-depth inspection, you may struggle to identify various home problems before you finalize your property purchase. And if you cannot identify such issues, you risk buying a home that may require costly, time-intensive upgrades in the foreseeable future.
Ultimately, there are many things that you can do to ensure that a home inspection provides you with the insights you need to determine whether to proceed with a home purchase. These include:
1. Hire an Expert Home Inspector
A home likely is one of the biggest purchases you'll make in your lifetime. As such, there is no need to leave anything to chance, especially when it comes to conducting a house inspection. But if you hire an expert home inspector, you can get the support you need to conduct a comprehensive property inspection.
Look for a home inspector who possesses extensive experience. Also, you may want to ask a home inspector for client referrals before you make your final hiring decision. If you get in touch with a home inspector's past clients, you can find out what it's like to work with this professional and proceed accordingly.
2. Attend Your Home Inspection
You are under no obligation to attend your home inspection. But in most instances, it is beneficial to attend an inspection.
A home inspection usually requires just a few hours to complete, but the benefits of attending an inspection may last a lifetime.
For example, during an inspection, a home inspector may be able to provide you with property repair insights that otherwise won't be included in your inspection report. Meanwhile, attending a home inspection allows you to ask questions and gain the insights you need to make an informed decision about a home purchase.
3. Analyze Your Home Inspection Results
Spend some time reviewing a home inspection report – you'll be happy you did. If you assess a home inspection report closely, you can use all of the information at your disposal to decide whether to continue with a house purchase.
Furthermore, if you have questions about a home inspection report, don't hesitate to reach out to the inspector who conducted the evaluation. This inspector can respond to any report questions that you may have and provide you with information that could prove to be exceedingly valuable as you make your final decision about a house.
As you get ready to buy a home, it certainly helps to have a best-in-class real estate agent at your side too. This housing market professional can offer recommendations and suggestions about what to do following a home inspection. Plus, he or she can provide plenty of guidance at each stage of the property buying journey.
Take the guesswork out of a home inspection – use the aforementioned tips, and you can boost the likelihood of completing a successful property inspection before you finalize a home purchase.